The manufacturing industry has seen a radical shift in recent years, with the introduction of laser machines. These powerful tools have revolutionized how products are created and assembled, offering unprecedented speed and accuracy for production lines.
With their ability to cut through materials quickly and precisely, laser machines are now replacing traditional methods of cutting that relied on manual labor or less precise machinery. The benefits of these advanced machines can be felt at each step along the production line, from design to assembly to finished product delivery.
This article will explore how laser technology is transforming the manufacturing sector, bringing greater efficiency and precision than ever before.
Laser Machines: A Game-Changer for Manufacturing
Laser machines are revolutionizing the manufacturing industry, providing solutions and opportunities that were previously unimaginable. With their precision and accuracy, laser machines have been able to tackle complex tasks with ease.
These machines can cut through materials with a high degree of accuracy, creating intricate designs in seconds. They can also engrave finely detailed artwork onto surfaces or 3D print objects from digital designs. As a result, manufacturers now have access to an entirely new range of tools they can use to create products faster and more efficiently than ever before.
In addition, these versatile machines offer tremendous cost savings potential for companies looking to optimize their operations without sacrificing quality or creativity. By using laser technology in the production process, manufacturers can produce higher-quality goods at lower costs while still meeting tight deadlines – a game-changer for the modern manufacturing industry!
Increasing Efficiency and Reducing Costs with Laser Technology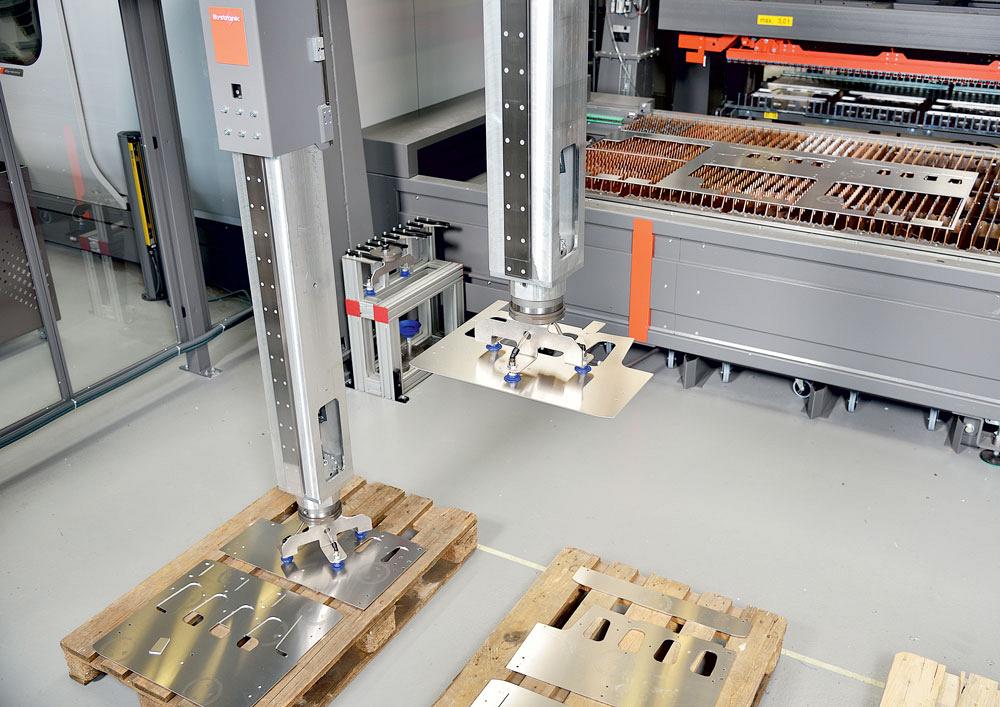 The use of laser technology is revolutionizing the manufacturing industry by providing a cost-effective and time-efficient way to produce products. Laser machines are able to cut, engrave, or mark materials with precision and accuracy while using less energy than traditional methods.
This helps manufacturers reduce their operating costs since they dont have to invest in more expensive production tools or hire additional personnel for manual labor. Additionally, because lasers can operate at speeds that far exceed those of other cutting techniques, it results in faster turnaround times and increased productivity levels for businesses.
Moreover, laser technology enables more precise measurements of parts due to its accurate nature which significantly reduces waste and improves product quality control protocols. As such companies are able to deliver a higher caliber product without having to sacrifice speed or efficiency – something that simply isn't achievable through other means of production.
By investing in laser technology systems, manufacturers can improve their overall output without increasing overhead costs associated with manual labor or purchasing multiple costly toolsets for the job at hand. Ultimately, utilizing laser machines offers an array of potential benefits when it comes to boosting efficiency levels as well as reducing operational expenses within the manufacturing industry – making them one of the most revolutionary developments today!
The Benefits of Automating Production with Lasers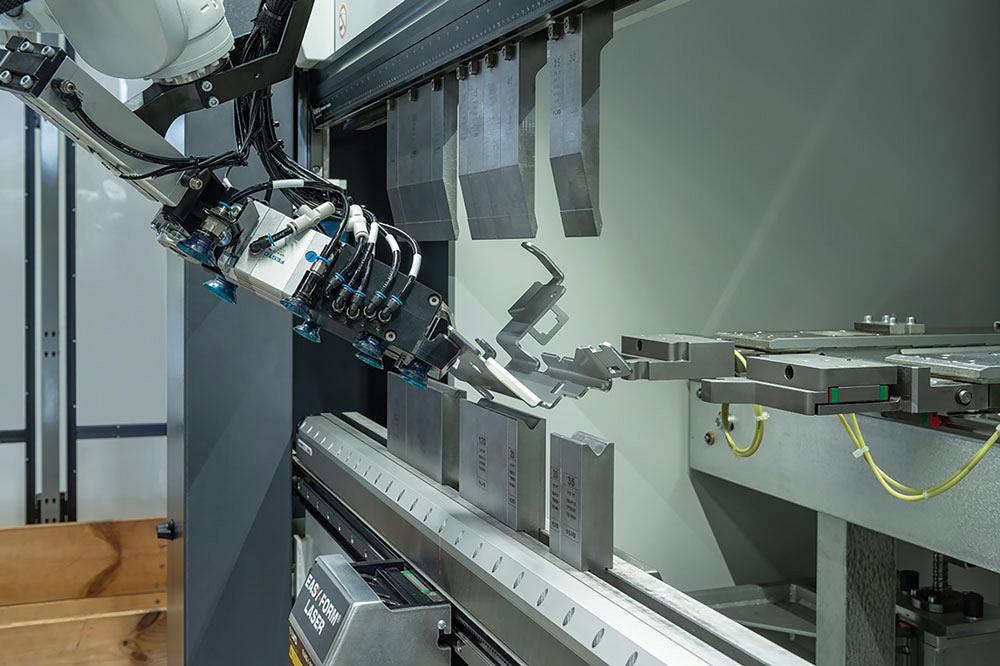 The automation of production processes with lasers has become increasingly popular in the manufacturing industry, primarily due to its many benefits. Using laser-based machines offers manufacturers a high degree of accuracy and precision that can result in less waste and better product quality.
Laser machines are also more efficient than traditional methods since they tend to require fewer steps and have faster production times. Additionally, these machines offer greater flexibility as they can be used for multiple tasks such as cutting, welding, marking, drilling or engraving different materials.
Finally, using laser-based technology helps reduce labor costs by decreasing the amount of manual labor required in the production process. All of these advantages make it easy to see why so many companies are turning towards this revolutionary form of automated manufacturing – making laser machines an essential component of modernizing the industry today!
Harnessing the Power of Lasers to Streamline Manufacturing Processes
Lasers have transformed the manufacturing industry, allowing manufacturers to streamline production processes and increase efficiency. By using laser machines, companies can now produce parts with more precision than ever before, ensuring that products are of a higher quality and require fewer resources.
Lasers can also be used in processes that involve cutting materials or welding pieces together quickly and accurately; this reduces waste while increasing productivity. Additionally, lasers allow for fast prototyping of complex designs without sacrificing accuracy; this allows manufacturers to test out new ideas quickly and efficiently.
In short, harnessing the power of lasers has revolutionized the way we manufacture goods; it is no longer necessary to rely on conventional methods which take up time and resources. Through laser technology, companies are able to save money while creating better products faster than ever before.
Enhancing Quality Control Through Laser Technology in Manufacturing
Laser technologies have revolutionized the manufacturing industry by providing unparalleled precision and accuracy to quality control. With laser machines, manufacturers now have the ability to detect even microscopic flaws in parts or products with incredible speed and accuracy.
This ensures that only top-quality items are reaching customers, while defective components can be identified before they become a costly issue for businesses. Laser technology also allows for rapid prototyping of new designs, reducing production time and costs significantly.
Additionally, complex patterns can be created easily which was impossible until recently due to traditional techniques being too slow or costly. By leveraging this cutting-edge technology, manufacturers can ensure their products meet customer expectations and remain competitive in todays market.
Conclusion
The use of laser machines in the manufacturing industry has revolutionized the way production is done. With its advanced technology and precision, it can work faster and more accurately than before.
Laser machines are also highly versatile, allowing them to be used for a variety of tasks from cutting to welding. This increased efficiency and accuracy helps manufacturers produce high-quality products faster while saving time and money in the process.
Furthermore, laser machine technology requires minimal human intervention which reduces labor costs significantly. The adoption of laser machines throughout the manufacturing industry is making production processes quicker, easier, cheaper and more efficient than ever before.