The gardening hobby never gets old, and it is not just about growing plants but also about making your house look greener. When gardening, it is essential to wear appropriate clothes that suit your activity. There are many reasons to get comfy clothes when gardening, from looking nice to having protection from the environment. Here are some clothes to consider when gardening.
Cotton Shorts
One of the best clothes to choose from when gardening is cotton shorts. These shorts provide comfort during gardening under the scorching heat of the sun. Cotton shorts provide comfort, convenience, breathability and, most of all, mobility. Cotton shorts are easy to clean when you are finished with your gardening. You can easily wash off any dirt and debris by doing a normal wash. Conventional stain removers are also safe to use on cotton shorts. Just make sure it does not contain chemicals that may damage its color.
Comfy Jeans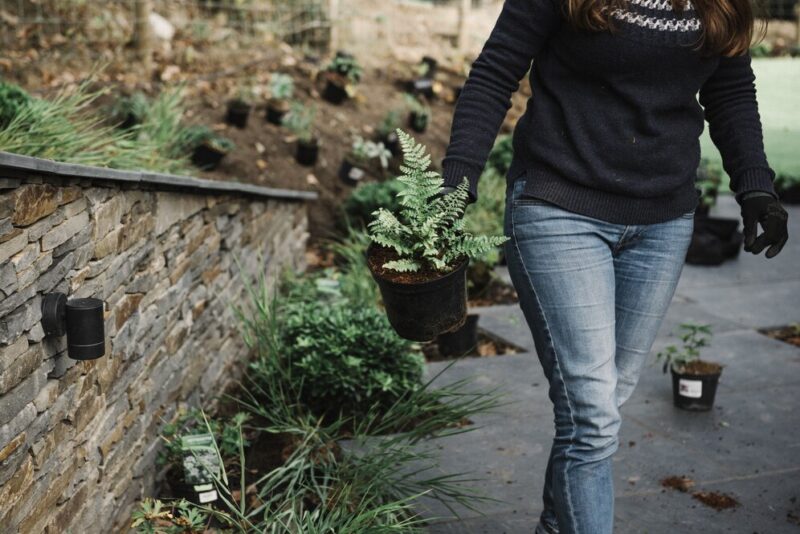 If you opt to go classic when working on your garden, then comfy jeans are great. There's a reason why jeans are the go-to classic work pants. A good pair of jeans does not cost any fortune, and you can always rely on them for heavy-duty gardening work. These are your trusty pants when weed-whacking, digging, mowing, or doing anything labor-intensive. However, comfy jeans do not mean you are going to wear your favorite skinny jeans. The jeans we are referring to are those loose or stretchable, giving you more mobility to move around the garden.
Another benefit of wearing jeans is to protect you from scratches, especially when moving around bushes or tall grass. Jeans, however, do not offer much comfort when working under the sun's heat, but it is unparalleled when it comes to providing protection.
Capris and Cropped Pants
If you are looking for a middle ground for gardening clothes, capris and cropped pants are the way to go. They offer versatility in gardening work, giving you the comfort of feeling the breeze of air and protect from scratches. However, capris and cropped pants do not provide the complete protection that jeans can give.
Cotton Shirts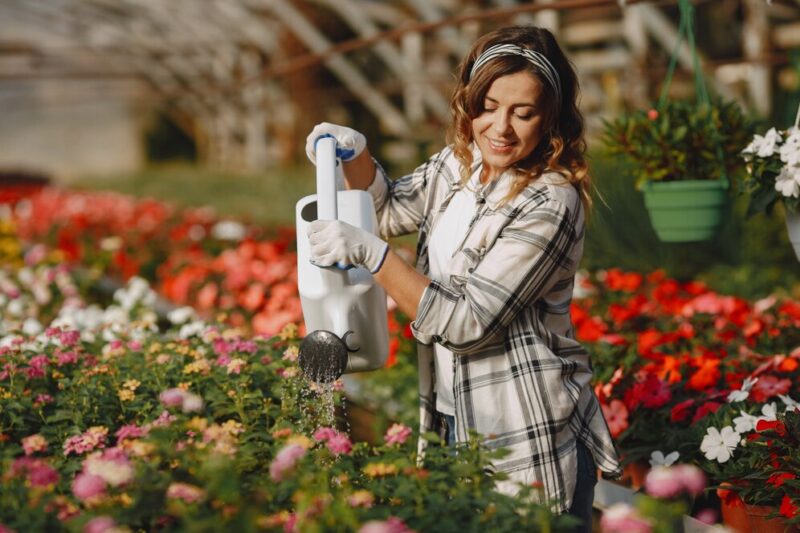 Aside from choosing the best comfy bottoms, cotton shirts are also the best. Cotton shirts are breathable, providing comfort when working on hot days. Also, it is common to get dirt all over your clothes. Thus a trusty cotton shirt would be appropriate as it is easy to clean when stained. There is also a lot to choose from in cotton shirts. There are thicker cotton shirts that offer protection when pruning and lighter shirts that provide breathability and mobility when weeding or digging.
Summer Outfits
When gardening during hot summer days, summer outfits are also an option. These outfits can make you look stylish when gardening and offer breathability from heat. However, most summer outfits do not provide much practicality when gardening. There are gardening outfits, however, that are designed for gardening.
These comfy clothes are considered to be the best to wear when gardening. It will make you look stylish and offer excellent practical use. However, giving the best cleaning management for these clothes is essential as they can get filthy and damaged over time. That is why looking for a trustworthy laundry service, like lioxclean.com, is best for your gardening clothes is advisable.