The development of steel fabrication has been a major factor in the advancement of modern technology. From bridges to skyscrapers, cars to ships, and everything in between – steel fabrication has helped shape our world.
Innovations in this field have allowed for better tools and techniques that have made construction quicker, safer, and more efficient. In this article we will discuss these innovations – from new materials to improved processes – and learn how they are transforming the way we make things out of steel.
We will explore the latest advancements in cutting-edge technology that is revolutionizing steel fabrication as well as look at some examples of these developments being used today. By taking a closer look at the current state of innovation within this field, we can gain valuable insight into what future possibilities lie ahead when it comes to building with metal components.
Increased Efficiency Through Automation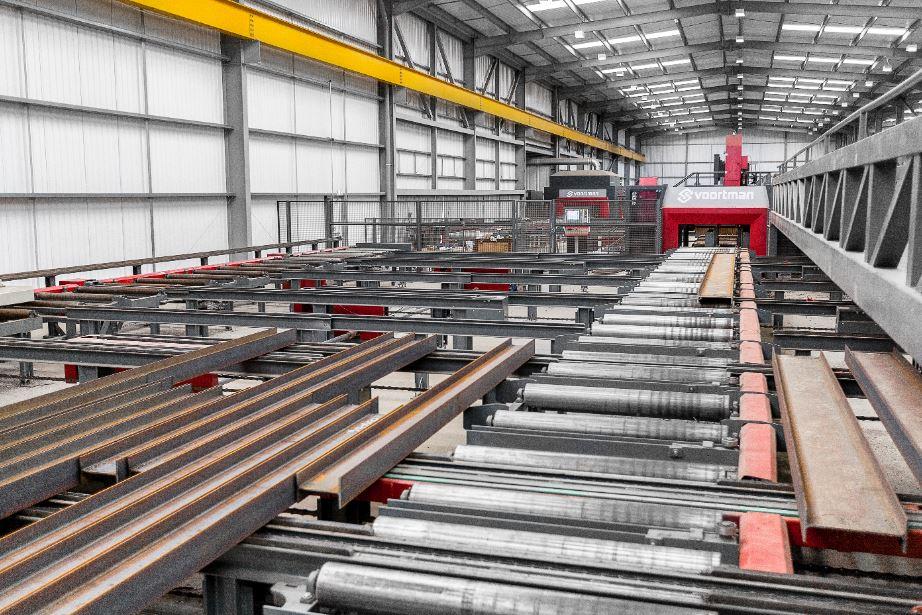 Automation has been a key component in the steel fabrication industry for many years, allowing companies to create better and more efficient products. By introducing automated systems into their production lines, businesses can significantly reduce labor costs while improving quality control and efficiency.
Automated systems are able to quickly identify defects or inconsistencies in parts and components that would be difficult to detect by human workers. Additionally, having an automated system helps increase throughput, as it allows for faster processing times through the use of robotics.
This means that businesses can save time on their projects without sacrificing accuracy or quality. Finally, automation also increases safety on the factory floor by reducing risks associated with manual handling of materials and machinery which could cause injury to personnel.
Overall, automation is an invaluable tool for any company looking to maximize its output while minimizing cost and risk associated with manual labor – making it a must-have resource for any steel fabrication business looking to stay competitive in todays market.
Utilizing State-of-the-Art Technology in Steel Fabrication
Steel fabrication has come a long way in recent years due to the utilization of state-of-the-art technology. In order to produce high quality steel products that meet specific customer requirements, manufacturers must have access to advanced tools and techniques.
The latest innovations in steel fabrication include improved automation processes, more specialized cutting tools and higher grade raw materials. This combination of new technologies allows for faster production times, precise measurements and an overall better finished product. Companies now have the ability to customize designs quickly based on customer specifications with greater accuracy than ever before.
Thanks to these advancements, steel fabricators are now able to create stronger structures while still maintaining cost effectiveness and reducing waste material in the process. With all this new technology at their disposal, engineers can now push the boundaries of what is possible when it comes to constructing durable yet lightweight structures from steel.
Modernized Processes for Improved Quality and Precision
Modern steel fabrication is an ever-evolving industry with new advancements in techniques and tools being developed to improve the quality and precision of fabricated metal products. Recent innovations have focused on streamlining processes while maintaining quality standards, leading to improved efficiency and cost savings for businesses.
Automation has been a key factor in these modernized processes, allowing machines to take over tasks that used to be done by hand or require multiple steps. Robotics are now used in many areas of steel fabrication including welding, cutting, forming and grinding operations.
Advanced software programs also help optimize production lines for increased accuracy and faster turnaround times. With faster production cycles come higher yields with fewer errors, yielding better results than traditional methods of fabrication.
This increased level of precision means greater customer satisfaction as well as more efficient use of resources for companies which rely heavily on their steel fabrications services.
Streamlined Manufacturing for Faster Production Times
Steel fabrication is an important process that helps create products used in a wide range of industries. As technology advances, so do the techniques and tools used to make these products faster and more efficiently.
Streamlined manufacturing is one of the most recent innovations in steel fabrication that has enabled quicker production times without sacrificing quality or efficiency. This streamlining process involves automating certain tasks within the production line, like measuring and cutting materials, as well as using advanced technologies such as 3D printing for parts creation. By utilizing automated processes and machinery, manufacturers can reduce manual labor while increasing throughput speeds without compromising on product quality standards.
Furthermore, this method allows companies to produce large orders with greater accuracy and precision than ever before – all at a fraction of traditional production times. To optimize their efforts further, many steel fabricators have implemented predictive analytics software that enables them to accurately forecast demand for future projects based on past trends and data collected from customers' orders.
This ensures that they are able to meet customer demands quickly by having enough resources already prepared beforehand instead of waiting until after orders come through – drastically reducing time-to-market lead times even further! Overall, streamlined manufacturing provides steel fabricators with a powerful toolset for boosting productivity while cutting down costs associated with manual labour intensive processes; allowing them to remain competitive in an increasingly demanding market environment where time truly equals money!
New Welding Techniques to Enhance Strength and Durability
The field of steel fabrication has seen a number of advances in techniques and tools over the past few years. One such innovation is the use of new welding techniques to enhance strength and durability.
This includes newer methods such as laser welding, tungsten inert gas (TIG) welding, and plasma arc welding for creating stronger welds that are more resistant to corrosion and other environmental factors. By using these advanced methods, fabricators are able to produce products that meet higher levels of safety standards while also reducing production time.
Additionally, by combining multiple processes into one procedure, fabricators can create welded joints with better mechanical properties than traditional joints. For instance, laser-arc hybrid welding combines both laser and arc technology into one process resulting in superior joint quality due to its high deposition rates allowing for faster weld times compared to other methods.
TIG welding is another technique used by many professionals specializing in steel fabrication because it produces cleaner welds with excellent precision when joining thin sheets or panels together at low temperatures without burning them up like other fusion techniques do. Furthermore, plasma arc cutting is becoming increasingly popular due to its ability to cut through thick materials quickly while leaving a smooth surface finish unmatched by any other type of saw or torch currently available on the market today.
When it comes down to it all these advancements have allowed fabricators greater control over their projects leading them even further towards success. Not only has this resulted in increased efficiency but also improved product quality which will lead customers satisfaction ratings ever higher!
Conclusion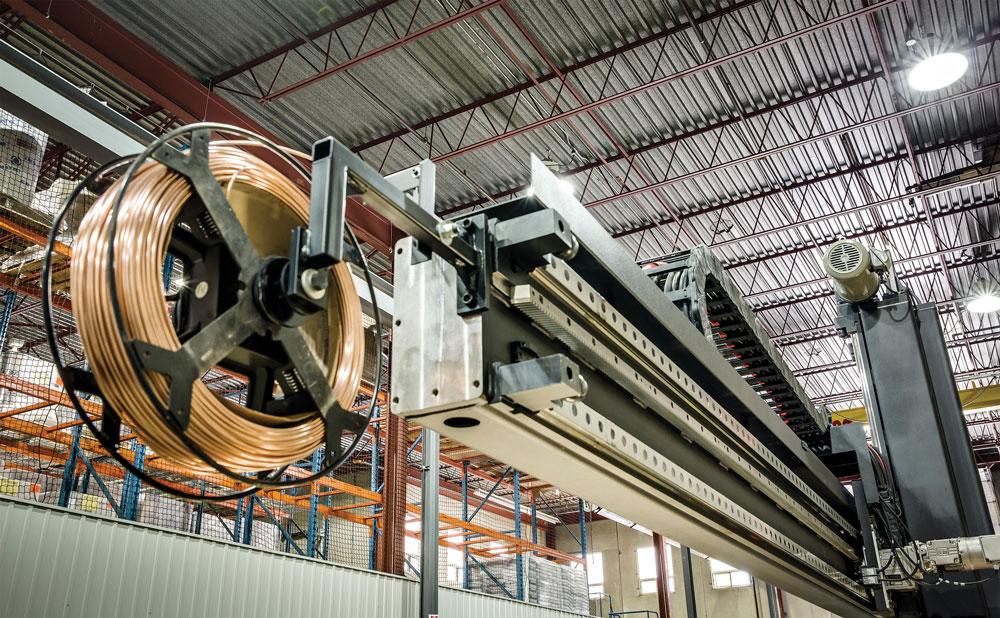 The advancements in techniques and tools for steel fabrication have made it easier than ever to create strong and reliable products. Carbon Steel Pipe has been an essential part of this progress, providing a durable material that is widely used in the industry. With further innovations still on the horizon, steel fabrication is set to become even more efficient and effective in coming years.