A journey down the Nile River is a grand adventure that has captivated people throughout history. This incredible river, known as the longest in the world, winds its way through several countries and provides travelers with an unforgettable experience. However, before embarking on this trip of a lifetime, it is important to have knowledge of the culture and landscape along its banks.
This article offers helpful advice for planning your own voyage so that you can make the most out of your Nile River cruise!
The Nile River is one of the most iconic rivers in the world, and taking a journey down it can be an incredible experience. Before you begin your voyage, there are a few things to consider that will help make sure you have a safe and enjoyable trip. This guide provides some tips on what to do before embarking on your river adventure.
It covers items such as researching safety information, packing appropriately for the climate and conditions, making sure you're medically prepared with necessary vaccinations or medications, knowing any restrictions related to traveling through different areas along the river, obtaining travel permits if needed, and purchasing insurance.
Taking these steps beforehand can ensure that your journey down the Nile is memorable for all of the right reasons!
Preparation for the Journey
Preparation for the journey is key to having a successful and enjoyable experience travelling down the Nile River. Before embarking on your trip, its important to research what youll need in terms of supplies, accommodations, transportation and visas.
Depending on where you plan to go along the river you may also want to research any cultural or religious customs that might be different from your own. Additionally, make sure you have all necessary vaccinations before leaving home as many areas surrounding the Nile are endemic for certain diseases such as malaria and yellow fever.
In addition to researching health requirements, it's important to prepare yourself physically by getting into shape prior to beginning your journey – this will help ensure that you can keep up with activities while enjoying yourself without worrying about fatigue setting in too quickly.
Finally, pack appropriately according to weather conditions so that when unexpected changes occur (which they often do), you are prepared and ready for whatever nature has in store!
Essential Supplies to Bring Along
Essential Supplies to Bring Along are the items you will need for a safe and enjoyable journey down The Nile River. These include items such as sunscreen, insect repellent, water bottles, life jackets, first aid kits, snacks and other food supplies. Make sure that all of your gear is properly stowed away in waterproof bags so that it will stay dry during the trip.
Additionally, make sure that you bring along any necessary medications or medical equipment to treat any illnesses or injuries while on board. Finally, ensure that you have enough money to cover expenses such as meals and souvenirs along the way!
Dangerous River Conditions and How to Avoid Them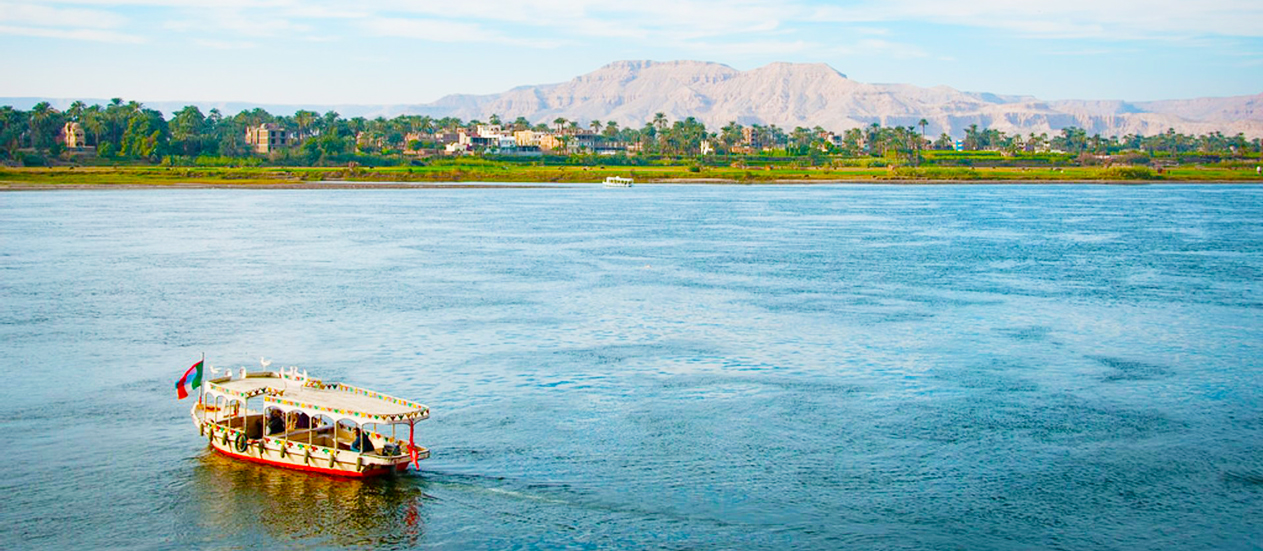 When embarking on a journey down the Nile River, it is important to understand and be aware of the potential dangers that can come with river conditions. Strong currents and high water levels are common along this route, making it especially dangerous for inexperienced boaters.
It is essential to take all necessary precautions before setting out on your adventure; these include checking the weather forecast, paying attention to warning signs posted along the way, and wearing a life jacket at all times while in or near the water.
Additionally, knowledge of navigation techniques such as reading buoys, recognizing sandbars and other hazards should be obtained before leaving shore. The use of proper safety equipment such as a paddle float rescue system and first aid kit should also not be forgotten when planning ahead for any excursion down this majestic body of water.
By following these tips you can help ensure that your journey will remain safe and enjoyable!
Highlights of Egypts Ancient History Along the Nile
Traveling down the Nile River is like taking a journey through some of Egypts most ancient history. Along the banks of this mighty river, there are many important sites that showcase Egypts rich and storied past. Here are just a few highlights from Egypt's ancient history along the Nile: The Great Pyramids at Giza, built in 2550 BC., are perhaps one of the most famous sites to visit on your trip down the Nile.
This site features three enormous pyramids as well as several smaller tombs belonging to various members of Egyptian royalty over time. Be sure not to miss out on seeing these incredible monuments! Next up is Karnak Temple Complex, located in Luxor near Thebes (modern day Luxor). Built sometime between 2055 and 1650 BC., it was once considered an important holy place dedicated to Amun Ra, one of Ancient Egypt's main gods.
Inside its walls you can find chapels, obelisks and statues honoring other deities such as Isis and Osiris. Finally there's Abu Simbel which is located further south near Aswan Dam.
Constructed during 1264 – 1244 BC., it was originally built for Pharaoh Ramses II but now serves as a major tourist attraction due to its grandeur with four colossal statues standing guard outside its entranceway that look into two massive rock-cut temples inside this complex – one dedicated Ramesses himself and another for his wife Nefertari.
These three amazing locations represent just some of what you can see while traveling down The Nile River in Egypt; they truly bring alive stories from centuries ago!
Tips for Making Your Trip Memorable
Travelling to Egypt is an exciting experience, and making it memorable can ensure that you will never forget the incredible journey down the Nile River. Here are some tips for making your trip unforgettable: First and foremost, take plenty of photos!
Capture all of the amazing sights along the river—from lush vegetation to ancient temples—and make sure you get lots of shots with your friends or family members. Also, try to be open-minded when experiencing different cultures; by learning about local customs and traditions, you'll gain a deeper appreciation for what makes Egypt so unique.
And lastly, bring a journal or diary so that you can write down any special moments throughout your journey. This way, even months or years after returning home from Egypt, you'll still have memories to look back on.
Conclusion
The Conclusion of A Guide Before You Embark On The Journey Down The Nile River provides a summary of the key points discussed in the article. It emphasizes that taking an adventure down the Nile River is a unique and rewarding experience, but one must be adequately prepared for it.
Safety should always be kept at top priority when embarking on any voyage, especially those involving water activities. This guide has provided important information about what to expect and how to best prepare for this amazing journey.
From learning about different attractions along the way to gathering appropriate supplies, all these preparations will help ensure a safe and enjoyable trip down the Nile River.