Do you want your child to excel in math? Hiring a private math tutor in NYC may be the key to unlocking their potential. With an ever-changing educational landscape, it's essential to ensure that our children are receiving the best education possible.
A private math tutor can provide personalized instruction and help your child understand complex concepts more easily. Math tutoring can also give students confidence and encourage them to develop problem-solving skills, both of which are important for success in any area of life.
This article will explore why hiring a private math tutor is a valuable investment for families with children living in New York City.
Benefits of Hiring a Private Math Tutor in NYC
Hiring a private math tutor in New York City can provide students with many benefits. These advantages include the ability to focus solely on one subject, individualized instruction and support, and access to an experienced professional who understands the complexities of mathematics.
Having someone dedicated to helping you master mathematics gives students a competitive edge. Private tutors can identify weaknesses quickly and develop strategies that help improve skills and understanding of concepts faster than traditional classroom learning. They also provide personalized attention so questions can be answered in real time while guiding each lesson.
Private tutors have an in-depth knowledge of math topics ranging from basic arithmetic through calculus and beyond, as well as expertise about how best to teach these concepts to different levels of learners. This means they are better equipped than teachers at large schools or universities who may not have the same level of detail when it comes to teaching math concepts at all grade levels.
Additionally, private tutoring offers flexibility since lessons can usually be scheduled around other commitments like school or extracurricular activities without having to worry about missing important information due to absences or class cancellations. Tutors also use various methods such as visual aids, interactive games, online resources, practice tests, and more depending on what works best for each student's needs which makes learning fun for everyone involved!
Understanding the Cost-Benefit Analysis of Private Math Tutoring
When it comes to understanding the cost-benefit analysis of private math tutoring in NYC, there are several important elements to consider. First, it is essential to understand the true value that a private tutor can bring to your child's learning.
By providing individualized instruction at a fraction of what would be spent on traditional schooling, parents can ensure their children have access to quality academic guidance and support. Furthermore, private tutors provide an opportunity for students to receive extra practice and assistance with challenging concepts or material they may not have been exposed to in school.
Second, parents must weigh the financial costs associated with hiring a private math tutor against potential benefits such as increased confidence and improved grades. A good way of evaluating this equation is by looking at long-term results; while short-term gains may be less significant than expected due to added expenses like transportation and materials fees, investing in quality one-on-one instruction over time could lead to substantial improvements in your child's aptitude for math as well as his/her overall academic performance.
Finally, when considering all factors related to making an informed decision about whether or not hiring a private math tutor is right for your family situationally speaking, it is important to take into account any additional resources available such as online tutorials or study groups that could also offer valuable supplemental instruction without incurring higher costs. Ultimately, understanding the cost-benefit analysis of engaging with personalized educational services will help families make educated decisions about which investments best suit their needs and help foster success both now and down the line.
Finding the Right Fit: Qualities to Look for in a Math Tutor
When it comes to finding the right math tutor for your child, there are certain qualities to look for that can help make sure you've chosen the best person possible. First of all, a qualified math tutor should have an adequate understanding of the subject and be able to explain difficult topics in ways that make sense.
They should also demonstrate patience when teaching new concepts or helping students understand complex equations. A good math tutor will customize their lessons according to each student's needs and preferences, as well as use creative methods such as visual aids, games, and activities to engage their students in learning.
Additionally, they must be comfortable with technology since most tutoring sessions now take place remotely online. Lastly – and perhaps most importantly – a great math tutor is someone who has a genuine interest in helping others succeed; someone who genuinely cares about aiding their student's growth academically and personally.
Once you find this kind of teacher for your child's mathematical education needs, you'll know that you've made the right choice!
The Impact of Professional Guidance on Student Success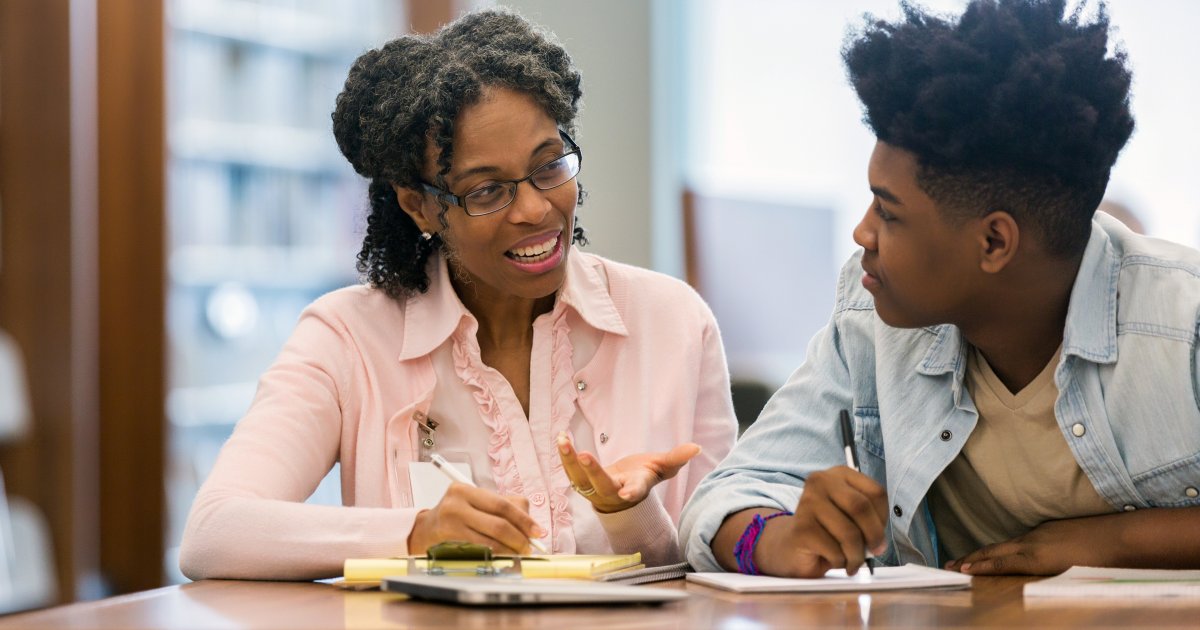 Hiring a private math tutor in NYC can be an invaluable resource for students looking to gain an academic edge. While tutors are often thought of as short-term solutions, they can provide life-long benefits in the form of increased confidence and improved problem-solving skills.
The impact on student success is significant, as studies have shown that those who receive professional guidance tend to outperform their peers on tests and exams. A skilled tutor provides more than just answers – they offer guidance and advice which helps students develop critical thinking skills necessary for success in mathematics classes.
By breaking down complex concepts into manageable pieces, tutors help build self-esteem and foster a deeper understanding of mathematical principles. In addition, by providing tailored instruction based on individual strengths and weaknesses, tutors ensure every student gets the personalized attention needed to reach their full potential.
The effects of having a dedicated instructor cannot be overstated; with reliable support from a trusted source, students become more confident in their abilities as well as better prepared for future challenges within the subject matter at hand. Professional guidance has been proven time after time to be a powerful tool when it comes to helping students achieve peak performance levels both inside and outside of school settings – making hiring a private math tutor in NYC an excellent investment for any aspiring mathematician or engineer!
Maximizing Learning Potential Through Expert Instruction
Hiring a private math tutor in NYC is an excellent way to maximize students learning potential. Expert instruction can provide one-on-one guidance tailored to the specific needs of each learner, as well as personalized feedback and support that accelerates understanding.
A great teacher will also create engaging lessons that focus on the unique strengths and interests of their student while helping them develop competencies in challenging areas. Through this type of instruction, students can gain confidence in their knowledge and skills; learn strategies for tackling difficult equations; explore problem-solving techniques; and build long-term proficiency with numbers.
In addition to all these benefits, expert tutoring provides access to resources and materials that are unavailable elsewhere – making it an invaluable asset for advancing any mathematical education.
Conclusion
Hiring a private math tutor NYC is a great choice for those who want to take their mathematics skills to the next level. With personalized instruction and individualized guidance, these tutors can help students master the material quickly and efficiently.
The value of having an experienced instructor by one's side cannot be understated; not only do they provide in-depth knowledge that is tailored specifically to each student's needs, but they also offer invaluable insight into the material as well as general advice on how best to approach problems. Private math tutoring has been proven time and again to have a positive impact on learner outcomes, making it worth every penny spent.