Air dryers have become an essential part of industrial processes across the globe. From manufacturing to engineering, air dryers are used in a variety of ways to ensure effective operation and production.
This article will explore the crucial role that air dryers play in various industries, delving into why we need them and how they can benefit us. Well also take a look at some of the different types available and discuss their advantages and disadvantages so you can make an informed decision when it comes to selecting one for your own needs.
With this information on hand, you'll be able to confidently choose the best kind of air dryer for your specific situation, allowing you to maximize efficiency while minimizing costs.
The Benefits Air Dryers Provide for Industrial Processes
Air dryers provide several benefits to industrial processes. By reducing the overall humidity of the air, they help to prevent rust and corrosion on machinery and equipment.
This in turn increases durability and extends the life span of these items. Air dryers also reduce energy costs associated with running industrial systems by removing excess moisture from the environment which can lead to unnecessary wear and tear on mechanical components.
In addition, air dryers can improve worker safety; since high levels of humidity can cause skin irritation or respiratory problems for employees who work in damp conditions, using an air drying system helps keep workers healthy while performing their duties. Finally, air dryers come with built-in filters that trap dust particles before they enter production lines or other working areas – providing clean air for both people and machines alike.
Understanding the Function of an Air Dryer
An air dryer is a device that removes moisture from the air, making it essential to many industrial processes. To understand how an air dryer works, it's important to look at its key components and functions.
The core component of an air dryer is its compressor, which compresses warm outside air and forces it through a desiccant material. This desiccant absorbs any moisture in the now-cooled compressed air before releasing it back into a process system or application.
As such, this drying process helps protect equipment from corrosion caused by condensation due to humidity levels found in certain production environments. Furthermore, some modern-day designs include additional features like filters and auto drains for added convenience and efficiency.
By understanding these components and how they work together within an industrial setting, businesses can ensure their operations are running safely and efficiently with minimal downtime associated with equipment failure due to wetness or corrosion over time.
Key Considerations When Choosing an Air Dryer for Your Industrial Needs
When it comes to choosing an air dryer for your industrial needs, there are several key considerations to keep in mind. What type of material are you drying and what is the desired result? Do you need a mobile or stationary system? How much space will the unit take up on the factory floor? Are energy efficiency features important to you? Answering these questions can help determine which air dryers best meet your specific requirements. Other factors that should be considered include safety standards, noise levels, maintenance costs, and design features such as automated controls and temperature display panels.
Different models may also offer various operational functions such as dehumidification, cooling, and heating capabilities. It's wise to compare different products before purchasing so that you make sure you get one that suits all your industrial needs.
How to Ensure Maximum Performance from Your Air Dryer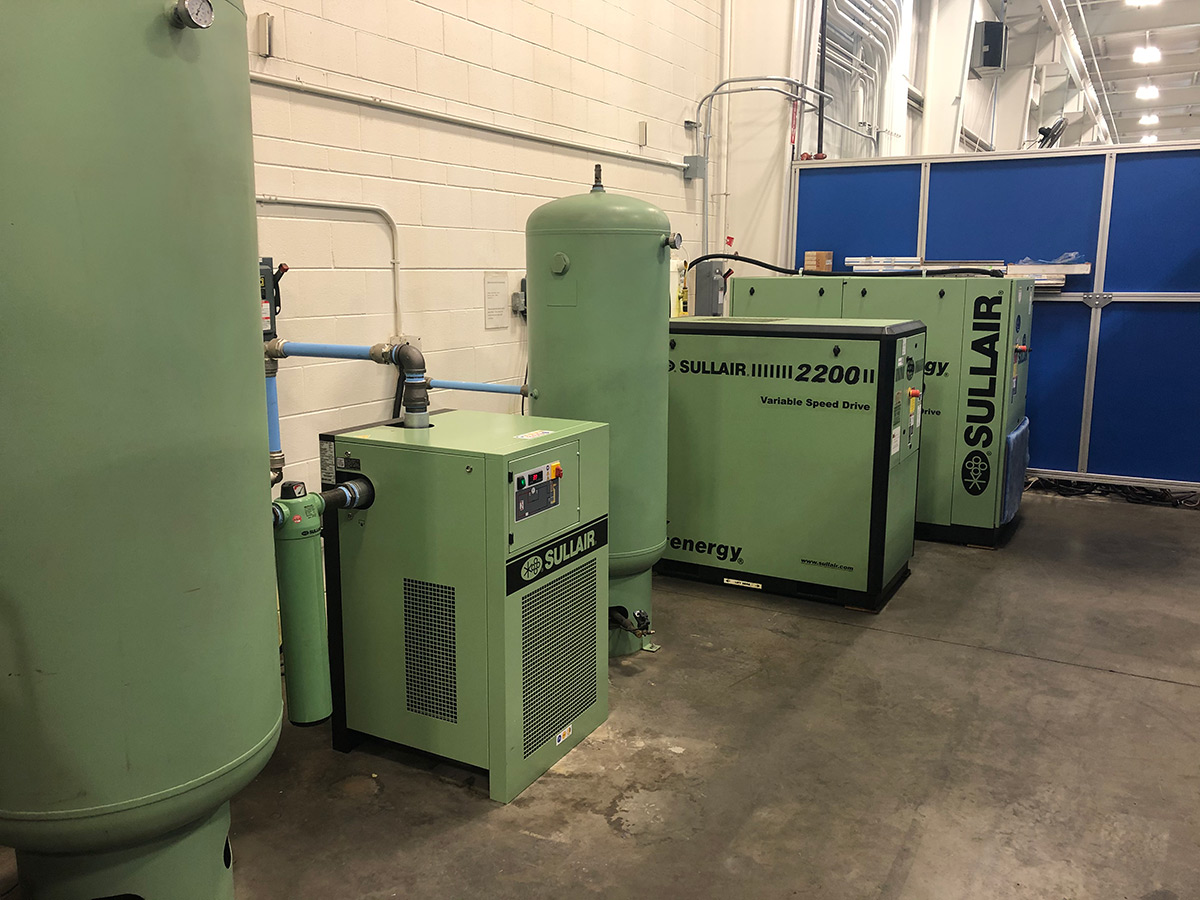 To ensure maximum performance from your air dryer, several key components must be addressed. First and foremost, it is important to keep the air dryer clean by regularly replacing filters and performing other maintenance activities.
Additionally, ensuring proper installation of the unit according to manufacturer guidelines can help maximize efficiency. Furthermore, regular checks on pressure-regulating valves should be done to avoid any problems with airflow or temperature control.
Finally, investing in a quality product with a reliable brand name will guarantee long-term performance from your air dryer. Considering all these steps can help you make sure that your industrial processes benefit from an optimal level of drying power at all times.
Conclusion
Air dryers play a crucial role in industrial processes and are important for achieving the desired results. They help to remove moisture from the air, which can be harmful to certain types of machinery or products that require a precise level of humidity.
Air dryers also reduce energy costs related to heating and cooling by removing excess water vapor from the atmosphere, thus making them an essential component in any manufacturing plant. Air Dryer technology has been around for decades and continues to be improved upon as new technologies become available.
As such, it is clear that air dryers remain an indispensable part of many industrial processes today.