When it comes to taking your career in the HVAC industry to the next level, investing in quality training is a must. Whether youre just starting out or already have years of experience, learning new techniques and staying on top of all the latest technology can make a big difference.
And while there's no shortage of good resources available for those looking to further their knowledge and skillset, here are four reasons why professional HVAC training should be at the top of your bucket list. With comprehensive courses that cover everything from maintenance basics to advanced system designs and troubleshooting tips, youll be prepared for any challenge thrown your way.
Unlock Opportunities in the HVAC Industry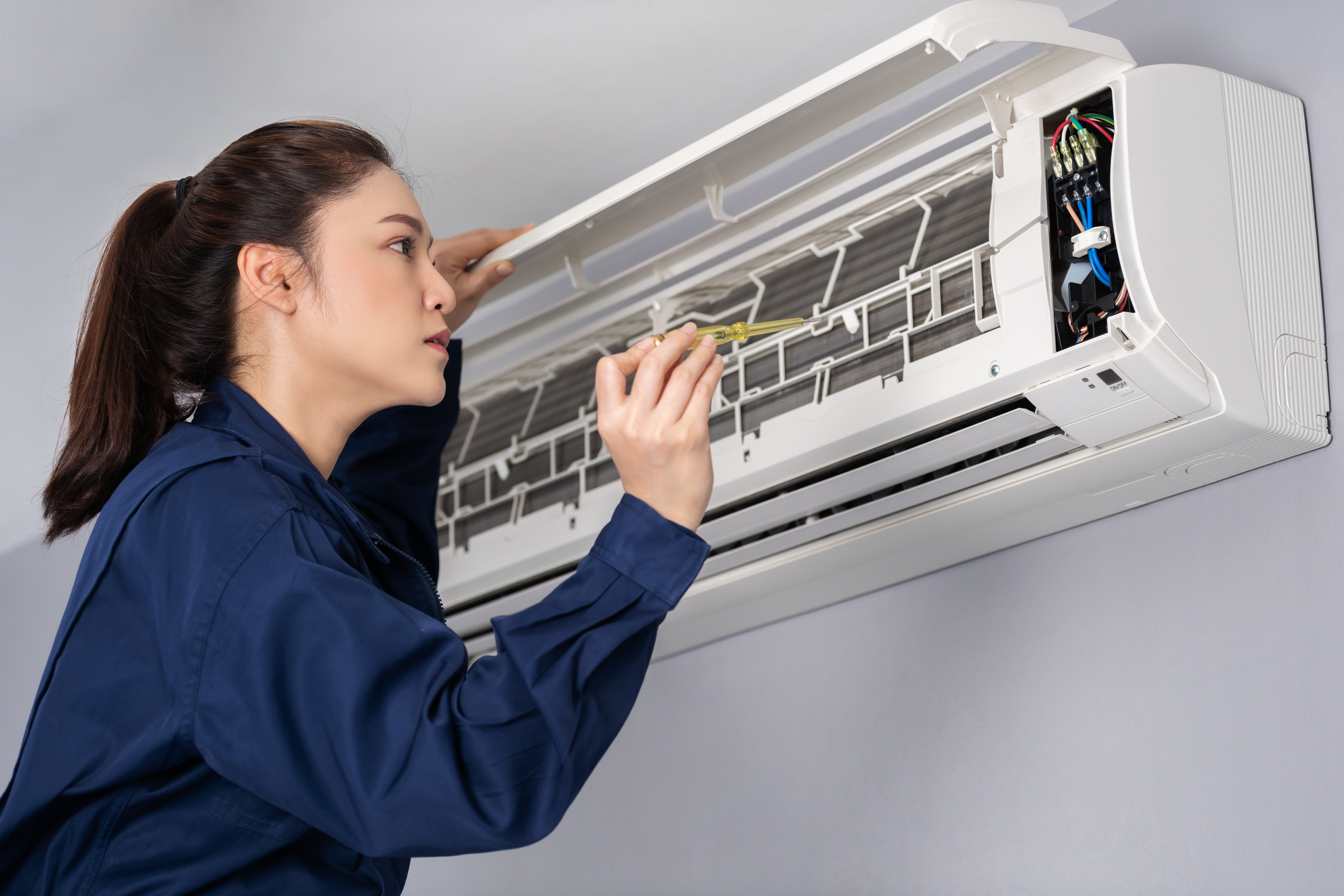 For many people, the thought of entering into the HVAC industry can be intimidating. But with proper training and knowledge, you can unlock a world of possibilities.
From being able to service and install air conditioners or heaters to working on large-scale projects such as commercial buildings or residential homes, there are countless career opportunities available in this growing field. Here are 4 reasons why getting HVAC training should be on your bucket list: 1) It will give you an edge – With more employers seeking candidates who have some form of HVAC experience, having formalized training gives you an advantage over competitors when it comes time for hiring.
Not only does it show that you have taken initiative in learning the trade but also shows that your skillset is up to date with modern technologies and practices. 2) Variety – An education in HVAC provides students with a wide variety of skill sets from installations to servicing existing systems.
This means that workers within the field can take on various job roles depending on their individual interests and goals. 3) Financial Security – One major benefit of obtaining certification in HVAC is financial security.
As one of the most profitable industries out there today, those trained in this profession often enjoy higher wages than other professions due to their specialized expertise and skill set which make them highly sought after by employers all over the country! 4) Flexibility – Training for a career in HVAC allows individuals flexibility when it comes to where they work as well as what kind of jobs they take on since different certifications open doors for different types of positions both inside and outside traditional business settings– giving students plenty options for how they want to use their skillset once certified!
Enhance Your Knowledge of Cutting-Edge Technology
Learning about cutting-edge technology can be an invaluable asset for anyone in the HVAC industry.
As a professional, staying on top of developments and advancements is important to ensure you are providing your customers with the best products and services available. Investing time into furthering your knowledge of cutting-edge technology will keep you informed on whats new in the market and enable you to offer more effective solutions.
Here are four reasons why it should be on your bucket list: 1) To stay competitive – Knowing the latest trends in HVAC technology puts you ahead of other businesses who dont have access to this information or may not have taken the time out to learn it. Keeping up with modern advances will make sure that whatever job comes through your door, youll know how best to handle it quickly and efficiently.
2) Increased efficiency – Understanding new technologies can help improve energy efficiency, reduce maintenance costs, increase productivity, and extend equipment life cycles. With such huge benefits arising from learning about these upgrades, its no surprise why HVAC training should feature highly on any technician's agenda! 3) Improved customer service – Being knowledgeable about state-of-the art techniques enables technicians to provide exceptional customer service by being able to accurately diagnose problems faster than ever before which results in quicker repair times for clients.
4) Reduced environmental impact – By understanding existing systems as well as emerging strategies like energy recovery ventilation (ERV), green building materials, solar thermal heating/cooling options etc., professionals can make choices that minimize their carbon footprint while still delivering excellent performance standards – making them an asset when meeting sustainability targets set by clients or governing bodies
Improve Safety Standards and Efficiency
HVAC training is an essential part of any business, as it can help to improve safety standards and efficiency. With the right HVAC training, employees will be able to identify potential problems more quickly and know how to resolve them correctly. This not only helps with ensuring a safe working environment but also helps to save time and money by preventing costly repairs or replacements of equipment down the line.
Additionally, having well-trained technicians at the ready will make sure that jobs are done faster and efficiently, leading to fewer breakdowns in operations due to errors or mistakes on behalf of untrained personnel. Furthermore, the knowledge gained from HVAC training helps create a better understanding between maintenance teams and other personnel so they all work together seamlessly for optimal performance.
In conclusion, investing in proper HVAC training is always beneficial for improving safety standards and efficiency within a companys operations.
Conclusion
HVAC training is an important investment for any business that relies on the proper functioning of its HVAC system. Not only can it help to reduce costs by ensuring a properly maintained and efficient system, but it also provides employees with valuable skills and knowledge that they may not otherwise have.
With so many benefits associated with HVAC Training, its easy to see why making this type of training part of your bucket list should be a no-brainer. Investing in this type of training will bring long term benefits for both you and your employees.