Many renowned Asian chefs frown upon cooking Chinese dishes without authentic or appropriate cookware. The debate of rice cooker versus colander and whether you should drain rice or not is neverending.
With the growing appeal of Chinese cuisine, many remain unsure of what constitutes authentic cookware, especially woks.
A wok is one of the most versatile pieces of cookware. However, many spend hours figuring out what material it has to be, which handle is the best and whether it should be non-stick.
Read on to understand what you need to look for while picking up cookware for your perfect Chinese meal.
What are Woks?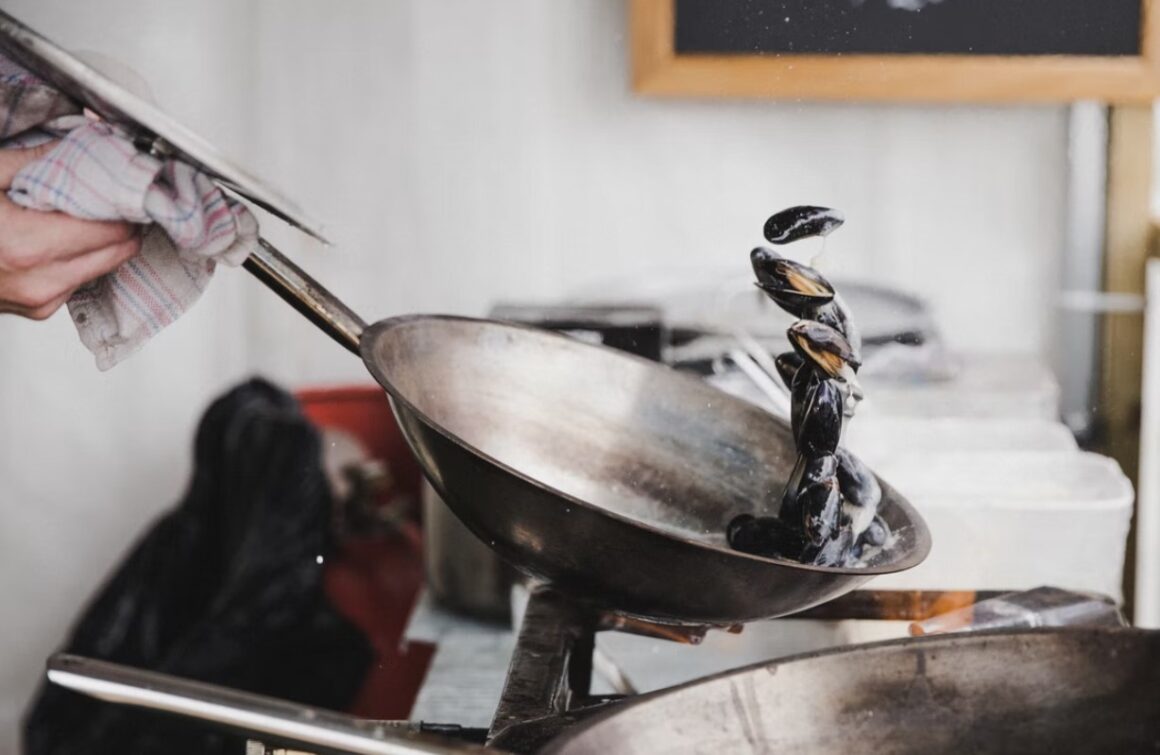 Understanding what Works are and their structure can help someone pick the right utensil for them. Woks are deep-bottomed, bowl-shaped cooking utensils that are very specific to the preparation of Chinese cuisine. However, these utensils are found all over Asia, although named differently.
These Woks are incredibly versatile and suit various food preparations like steaming, deep-frying, and stir-frying.
Types of Woks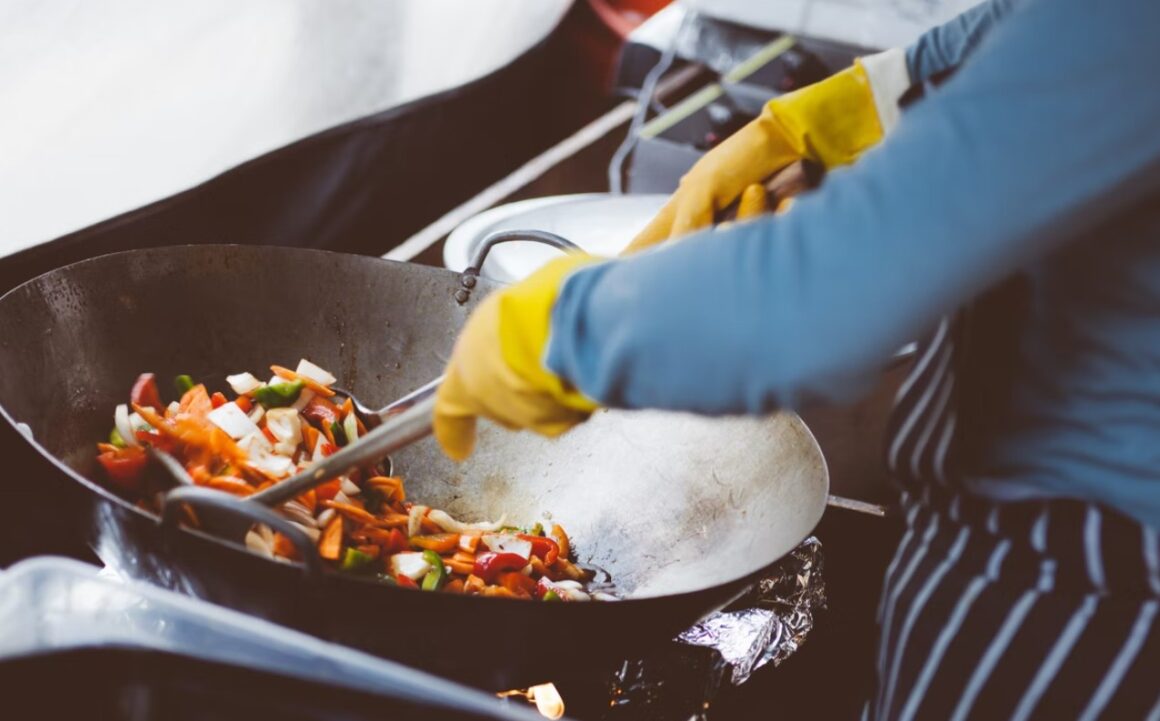 There are mainly two types of Woks that vary concerning handle size and style.
Northern Woks are more prevalent, with their use being exponentially easier. They come with a single long handle, and a supporting handle may or may not be present. The long handle makes it easier to flip while stir-frying. This flipping motion is characteristic of Chinese Cuisine cooking.
Cantonese Woks are slightly more deep-bottomed and come with two short handles on either side. They are easier to lift and are less variable in structure. Anything remotely different is a Northern Wok.
Both Woks come in varying sizes and materials.
What to Look for While Purchasing Woks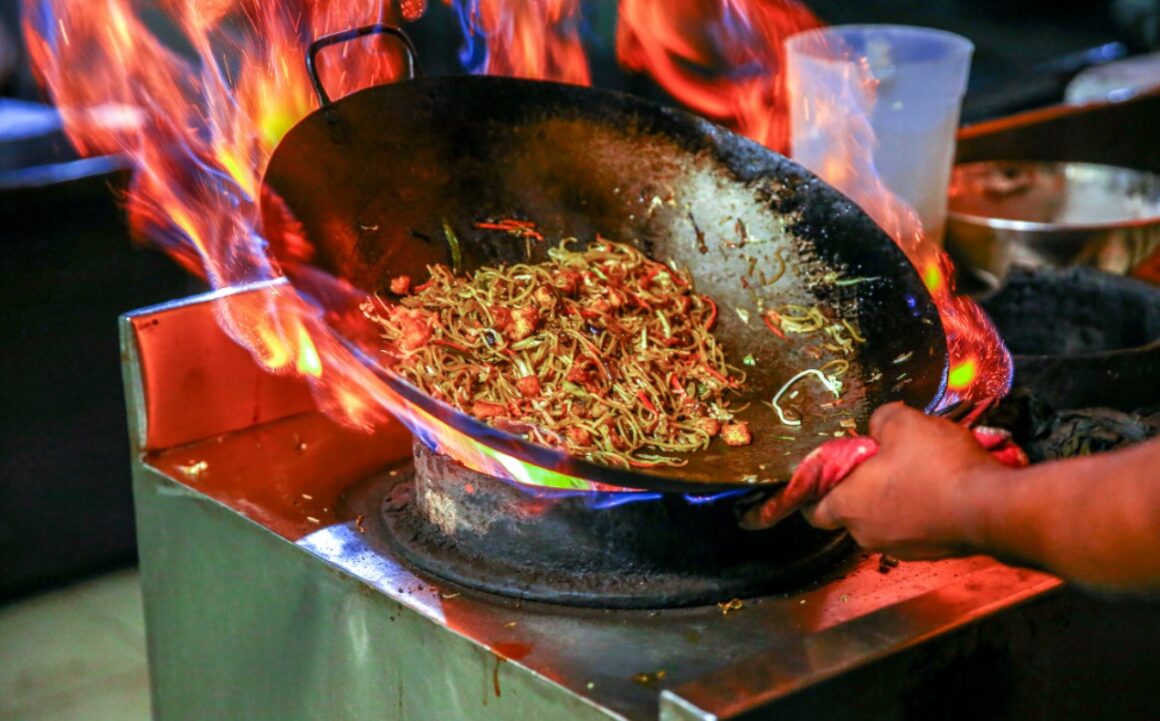 Heat Source Compatibility
Before looking at the material and style, look for functionality. Traditional Woks are deep-bottomed and curved to fit into the grooves of an open-flame circular stovetop. These traditional Woks are unusable on flat induction cooking surfaces.
Flatter Woks do the job well enough and suit induction usage. However, too flat a surface can defeat the purpose of using a wok. Look for flattened Woks with a 4-5 inch (diameter) flat bottom that flares out to 14 inches. Such dimensions and larger (flaring) give you a small high-heat zone with larger space to toss food.
Handle Comfort
Most people are comfortable with a single long handle for flipping and tossing food. Opting for a Northern style is a foolproof decision in such cases.
However, if one decides to go the more traditional Cantonese route, Woks with short handles can be confusing. The tossing in these cases results from rapid hand movement and simultaneous rocking of the utensil. The only limitation arises with Cantonese Woks being usable solely on gas stovetops.
Metal
Carbon steel is the go-to option when choosing a Wok to purchase. The metal is affordable and heats quickly and evenly. The heat is responsive and directly proportional to burner input.
Additionally, with proper maintenance, this metal is durable and provides a non-stick surface.
Ensure that the metal is thick enough by testing whether the sides bend.
What Happens if the Woks are Too Flat?
The Chinese believe that Woks are efficient because the deep bottom and vigorous tossing help in even food cooking and melding of flavors. The melding of flavors also allows for the development of complex flavors. A flat bottom increases the high-heat space, causing food to cook unevenly. Additionally, the lack of space and circular surfaces also limits food tossing. Chinese believe in Wok Hei, also meaning 'breath of Woks', which explains why traditional food preparation requires Woks.