From the dark and dreary to the bright and dazzling, LED lighting is transforming streetscapes worldwide. By replacing traditional street lights with modern LEDs, cities are adding a fresh layer of life to their neighborhoods.
With improved visibility, more efficient energy usage, and an overall aesthetic upgrade, LED lighting has become an increasingly popular choice for municipalities looking to revitalize their public spaces. This article will explore how different cities have used LED lighting to improve both safety and beauty in their streetscapes – from small towns to major metropolises.
Read on as we investigate this revolutionary technology that changing the way our streets look at night!
Brightening Streetscapes with LED Lighting
LED lighting is revolutionizing streetscapes everywhere, transforming dull and outdated spaces into eye-catching, vibrant scenes. By replacing traditional bulbs with LEDs, cities can enjoy brighter roads that are both energy-efficient and cost-effective.
LED lights deliver a level of illumination far beyond what was possible before – even in the darkest corners. This improved visibility allows pedestrians to feel more secure when walking at night while making areas previously considered unsafe much safer for everyone.
Additionally, LED lights create an inviting atmosphere as they add a subtle yet beautiful glow to buildings and streets alike. In short, it's hard not to notice the difference this technology has made in how our public spaces look and feel! For businesses looking to stand out from the crowd, LED lighting offers an excellent opportunity to make their storefronts shine brighter than ever before — drawing customers in with its dazzling display of light.
Illuminating Urban Areas with LEDs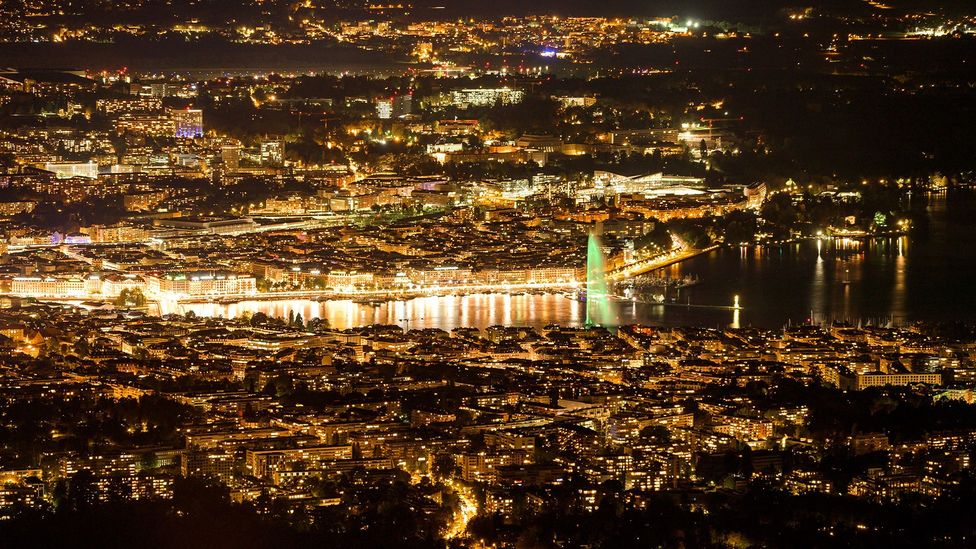 LEDs are quickly becoming the go-to source for illuminating urban areas around the world. From illuminated alleyways to thriving downtown cityscapes, LED lighting is transforming streetscapes from dull and dreary to dazzling and vibrant works of art.
With features like motion sensors and color-changing capabilities, LEDs can be tailored to fit any environment or occasion. They're also incredibly energy efficient and have a much longer lifespan than other forms of lighting.
By replacing traditional street lights with LEDs, cities can reduce their carbon footprint while creating a beautiful atmosphere that will draw people in instead of pushing them away. Whether it's adding sparkle to an outdoor event or bringing life back into a forgotten neighborhood, LED lighting has become an invaluable tool in turning ordinary places into extraordinary experiences – making urban areas brighter (and more beautiful) than ever before!
Enhancing Street Aesthetics with LED Technology
LED lighting has revolutionized street aesthetics, transforming dull streetscapes into dazzling works of art. The technology is capable of creating a wide range of effects, from subtle color-changing hues to striking neon patterns.
By using LED lights in various ways, cities have been able to create stunning displays that draw the eye and make the streetscape come alive. Not only does this improve visual appeal but it can also attract more foot traffic and hence boost businesses in the area.
Additionally, energy-efficient LEDs are cost-effective and require minimal maintenance which makes them an ideal choice for urban areas looking to upgrade their public spaces without spending too much money or time on upkeep. With LED lighting enhancing street aesthetics around the world, cityscapes become truly beautiful places full of life and vibrancy that captivate citizens and visitors alike.
Conclusion
.The introduction of LED lighting has revolutionized street illumination, transforming dull and dreary streetscapes into dazzling displays of light. This is having an incredible effect on the way we view our urban environments, with LED lighting helping to create more vibrant cities that are safer and more inviting for pedestrians and drivers alike.
With its ability to be tailored to fit a variety of settings, LED lighting can help bring new life to any city or town while providing energy-saving benefits as well. By choosing this modern form of illumination for their streetscapes, municipalities can take advantage of all the advantages offered by LED lighting technology to make their towns shine brighter than ever before.