In today's ever-evolving world, technology is changing the way we learn and teach. Laser cutters have become an invaluable tool in modern education, offering a wide range of advantages that can help students stay ahead of the curve.
From nurturing creativity to providing more efficient learning opportunities, laser cutters are becoming increasingly popular in classrooms around the world. In this article, we explore four educational benefits of using laser cutters in your school or college.
We look at how these cutting-edge tools can be used to enhance student engagement and why they are essential for preparing young minds for success in modern society.
Improved Design Quality
The use of laser cutters in the educational setting has been proven to improve design quality over traditional methods. Laser cutting offers students the ability to create designs with greater precision and accuracy, allowing for more detailed work that can be used in a variety of applications.
This increased level of detail opens up new avenues of exploration for students, empowering them to develop innovative ideas with confidence. With laser cutters, students are also able to save time by quickly and easily producing prototypes that can be tested and evaluated at an earlier stage than would have previously been possible.
Lastly, laser cutters provide educators with an efficient way to introduce complex concepts such as 3D printing and engineering into classroom settings without the need for expensive equipment or costly materials. All these advantages combined make using a laser cutter in an educational setting a smart decision that will undoubtedly bring about improved design quality.
Enhanced Cutting Precision
When it comes to cutting, laser cutters are a powerful tool that provides unprecedented precision. These machines use high-powered lasers to create intricate designs with greater accuracy than traditional methods can offer.
This enhanced cutting precision means that the final product is more reliable and accurate, leading to better results. Laser cutters also have faster production times which allows for quicker turnaround and less time spent waiting on materials or products.
The ability of laser cutters to precisely produce complex shapes also makes them an excellent choice for educational settings, as students can learn how to properly design and produce complex objects without fear of wasting supplies due to errors in measurement or execution.
Additionally, the lack of heat produced during the process helps keep classrooms safe from potential fires caused by traditional cutting tools like soldering irons or hot knives.
Finally, using a laser cutter requires minimal user input once set up has been completed so there is less need for direct supervision while in use – making it ideal for busy educators who want their students to create quality projects quickly and efficiently!
Expanded Materials Options with Laser Cutters
With laser cutters, teachers and students can expand their material options for educational projects. Whether it's paper, wood, textiles, or plastics, the applications of laser cutting technology extend far beyond traditional fabrication methods.
Being able to quickly and accurately craft intricate designs opens up a world of possibilities for educators. Not only does this allow them to create more visually appealing pieces than ever before but also provides opportunities that could not be realized without such precision.
From customizing textbooks with personalized graphics to designing 3D models that demonstrate complex concepts in physics or chemistry – the potential for creativity is limitless when it comes to exploring new ways of teaching with lasers!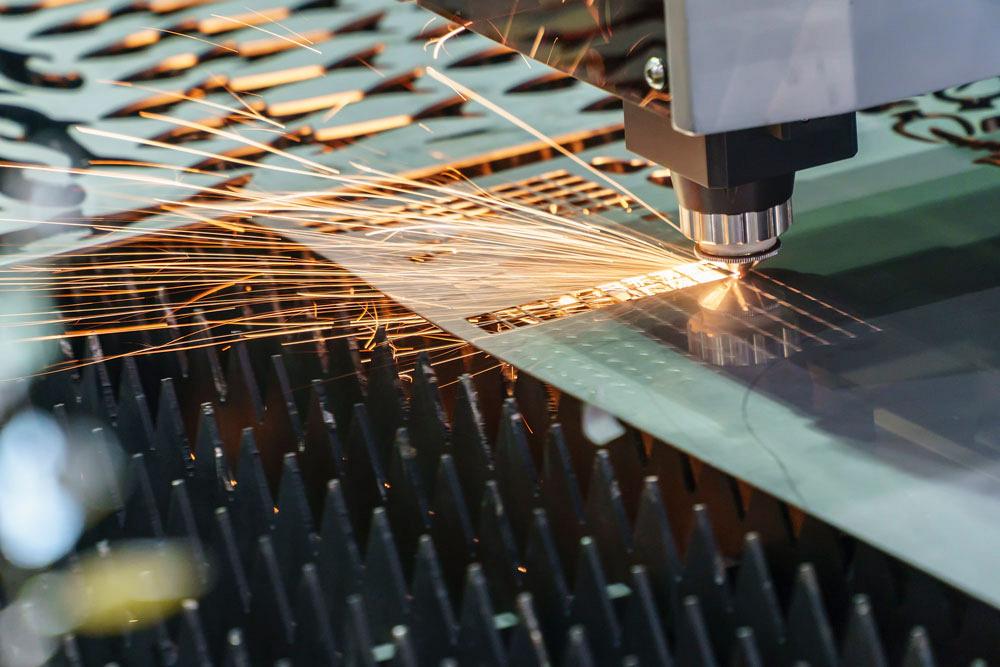 Increased Efficiency and Productivity with Laser Cutters
Laser cutters are the perfect educational tool for increasing efficiency and productivity. Laser cutters help reduce time spent on tedious tasks, allowing students to focus more on the creative aspects of their work.
With laser-cutting technology, intricate designs can be completed quickly and accurately with minimal waste. Students also benefit from improved precision when creating projects as well as quicker turnaround times for prototyping ideas or testing materials.
Laser cutters provide an efficient way to complete complex tasks in a fraction of the time it would take using traditional methods – making them invaluable for any educational institution looking to maximize its output.
Laser Cutters: A Way to the Brighter Future
The benefits of having a laser cutting machine in the classroom are vast. From expanding students' creativity to giving them hands-on experience with advanced technology, it is easy to see why laser cutters have become invaluable educational tools.
Not only do they offer students a wide range of practical knowledge, but they also make learning more engaging and enriching than ever before. With a laser cutter at their disposal, students will be able to explore new ideas and gain valuable skills that may come in handy for future projects or professional endeavors.
A laser cutter can truly revolutionize the way we teach and learn – so let's keep a tab on this incredible technology!