With the ever-growing demand for electronic components, advances in Printed Circuit Board (PCB) materials have become increasingly important. From traditional FR4 to advanced composites, innovations in PCB materials are shaping the future of electronics.
This article will explore how these advancements are being used today and what new opportunities they can bring. Well, look at their different characteristics and how they can be adapted to meet specific design requirements.
Finally, will discuss the potential applications of these innovative materials and why they offer a viable alternative to more established options such as FR4. By understanding the capabilities of modern PCB material technology, engineers can unlock a world of possibilities when it comes to designing efficient electronic components capable of meeting even the most demanding needs.
Comparative Overview of FR4 and Advanced Composite Materials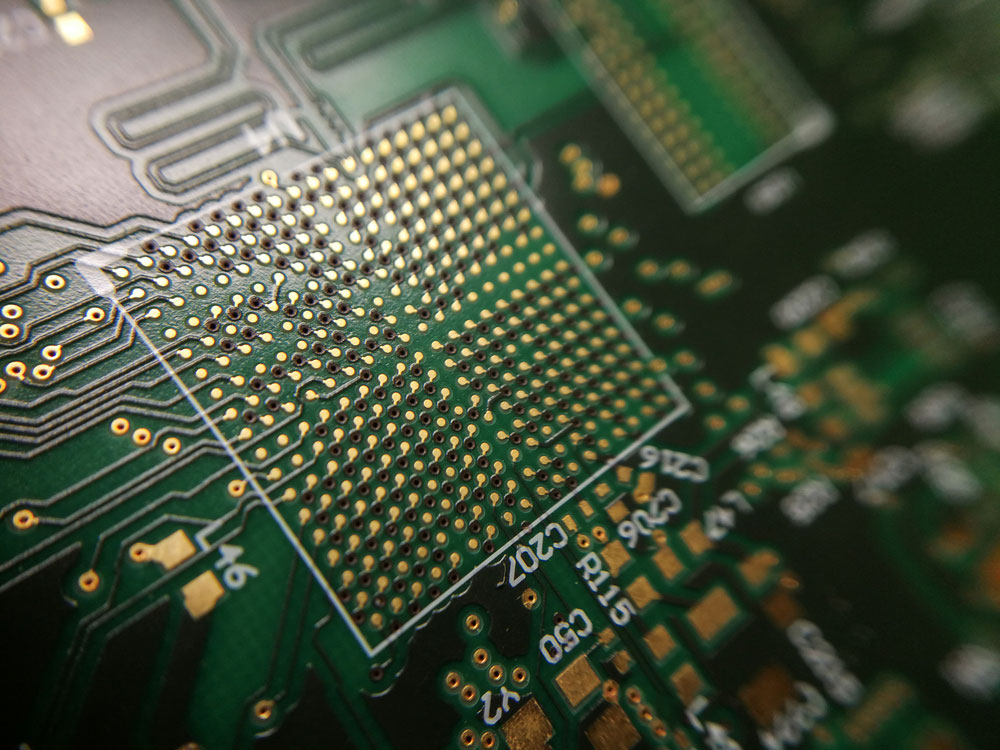 When considering the different types of PCB materials available, FR4 and advanced composite materials are two of the most popular choices. FR4 is a glass-reinforced epoxy laminate that has been used in circuit boards for many years due to its low cost and high reliability.
Advanced composites offer superior performance in terms of thermal conductivity, mechanical strength, and electrical insulation properties. They also provide greater resistance to harsh environments than standard FR4 material. In terms of cost, advanced composites are more expensive than traditional FR4 but may be worth it depending on the application.
When comparing these two materials side by side, one should consider factors such as temperature range requirements, chemical resistance needs, weight limitations, and other design considerations before deciding as to which material will best suit their particular project's needs.
Benefits Provided by Innovations in PCB Material Technology
Innovations in PCB material technology provide a range of benefits, from improved reliability and performance to cost savings. By replacing traditional FR4 with advanced composite materials, manufacturers can benefit from increased thermal stability and higher temperature resistance which improves the longevity of their products. Additionally, the use of advanced composites may also reduce costs due to reduced wastage during production as well as reduced weight for transportation purposes.
Furthermore, advanced composites are more resistant to wear and tear due to their greater durability compared to traditional FR4 materials. This contributes towards improved product life expectancy and lowers maintenance requirements over time.
Finally, these new technologies enable manufacturers to create lighter designs that require less energy consumption while offering better heat dissipation capabilities than before – making them perfect for small form factor applications such as mobile phones and tablets.
Challenges Posed by the Adoption of Advanced Composite Materials
The adoption of advanced composite materials in printed circuit boards (PCBs) is a rapidly evolving trend, but it poses several challenges. One major challenge is the cost associated with these new materials, which can be significantly higher than traditional FR4-based PCBs.
Additionally, there are design considerations to take into account when adopting these new materials. Advanced composites often require specialized tools and techniques for manufacturing that may not be available to all PCB designers or fabricators.
Moreover, as advanced composite material technologies evolve and become more widely used in different industries, keeping up with the latest standards and regulations becomes increasingly difficult for PCB makers who use them. Last but not least, high-precision measurements must be made to ensure optimal performance of the components mounted on the board; this requires complex testing procedures that may not always yield reliable results due to differences between various types of advanced composites on the market today.
All these factors contribute to making the adoption of advanced composite materials a complicated process that should only be undertaken by experienced professionals after careful consideration.
The Future of PCB Material Innovation
The future of PCB material innovation promises to provide greater flexibility and performance than ever before. With advances in new materials, such as advanced composites, manufacturers can create lighter, stronger, and more reliable PCBs with enhanced thermal management capabilities.
The use of these advanced materials also reduces the cost of production while maintaining a high degree of quality control over the finished product. As more technology companies embrace these advances in material science and engineering, we can expect to see further developments in printed circuit board design and fabrication that will allow for even greater levels of customization.
This could lead to an entirely new level of integration between electronics systems and various other components as well as improved functionality across multiple industries. In addition, with innovations like 3D printing coming into play, traditional FR4 substrates may likely become obsolete due to their lack of versatility when compared with newer composite materials on the market today. Overall, advancements in PCB material innovation have opened up an exciting world where cost-effective solutions can be achieved without sacrificing quality or reliability – something that was unthinkable just a few years ago!
Conclusion
The use of PCB materials has come a long way since the days of traditional FR4, and todays advanced composites offer enhanced electrical characteristics, improved thermal management capabilities, and greater design flexibility. As technology continues to evolve, so too does the range of options for PCBs – allowing engineers to push their designs further than ever before while still using reliable components.
With this in mind, it is clear that selecting the right material for any given application can have a major impact on product performance; fortunately, with modern advancements in PCB materials, there are now many suitable choices available to ensure your project runs smoothly.